Painting Pine - Part 1
Posted on
Welcome to my first ever blog. Yikes!
I thought I'd share with you all the journey, from start to finish, on upcycling a pine chest of drawers.
The piece I chose was the perfect size for a particular project I have in mind. When sourcing it, I could see that it was in good condition and made of solid pine. Although pine is not an expensive or 'high end' wood, like oak or walnut, it is strong and sturdy and perfect for upcycling with chalk paint. No MDF or chipboard found here - even on the back panel.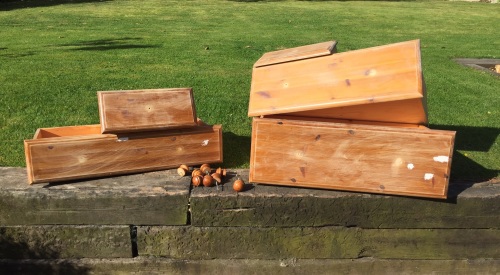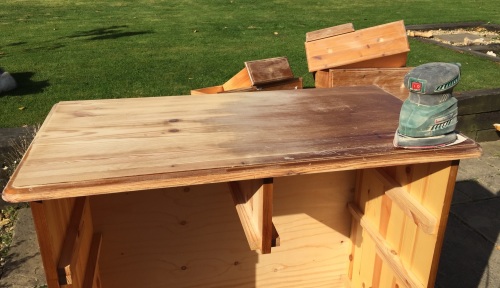 So, my first job was the grotty one. I needed to give this baby a good old clean. I took it outside on a lovely, mild October day and started with Methylated Spirits (sugar soap is an alternative option). This gets rid of any grease and dirt present on the wood. Then I proceeded to scuff sand the areas where I plan to paint. Although this is not essential with chalk paint, I prefer to do this anyway for piece of mind. I also decided that I'm NOT going to paint the top of the drawers, so I used my electric sander to remove the varnish down to the natural grain. This is definitely a job for a well-ventilated area - for me you can't beat the outside on this one (also wearing a nose and mouth guard). It's very messy and dusty work, even if your sander has a sawdust collector. Pine is a very grainy and, often, knotty wood, but it is really lovely when you get rid of that orangey varnish, as you can see here. Another quick clean with White Spirit this time to remove the sawdust and we're almost ready.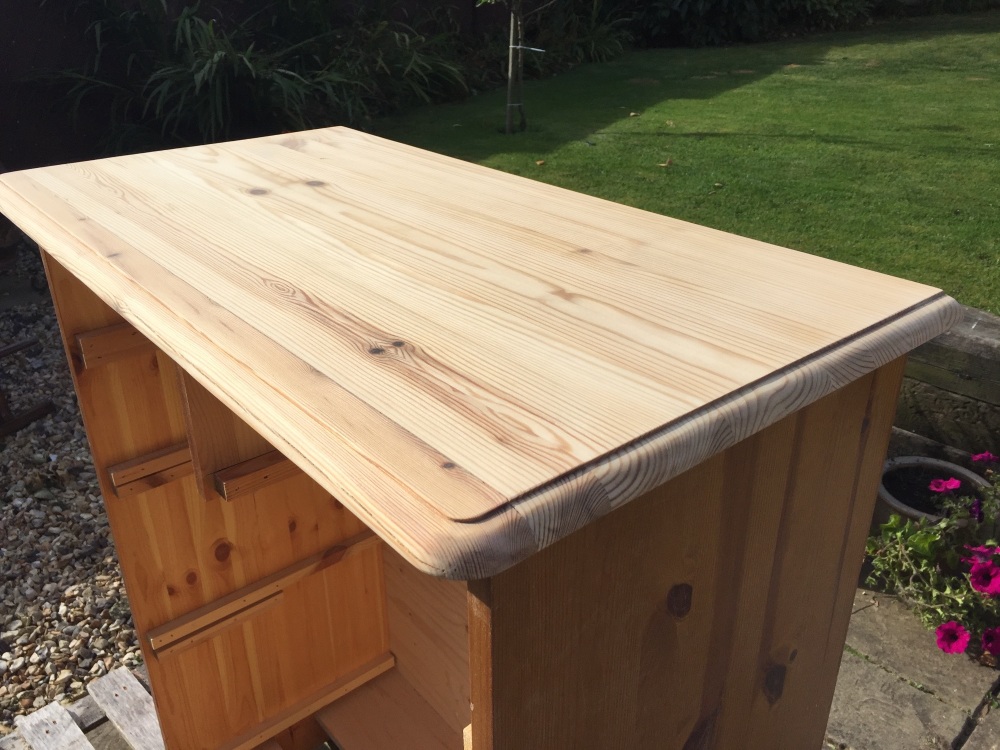 Not long afterwards, a quick run inside with the furniture was required, because our lovely, sunny dry spell was coming to an end.
Before the painting could begin I needed to seal the knots in the wood. This piece is rather knotty and these have an annoying way of bleeding through paint - regardless of it being water-based or oil-based. Often the bleed can take several years to appear. I didn't need to seal the entire item, so I just sealed the individual knots using a stain blocking primer. My go to on this job is always Zinsser BIN - a shellac based primer. When using this product I always use my cheap brushes and they can be cleaned with Methylated Spirits and reused. I would never use my good brushes on this or any other primer.
Now the grotty work is done and the real transformation can begin.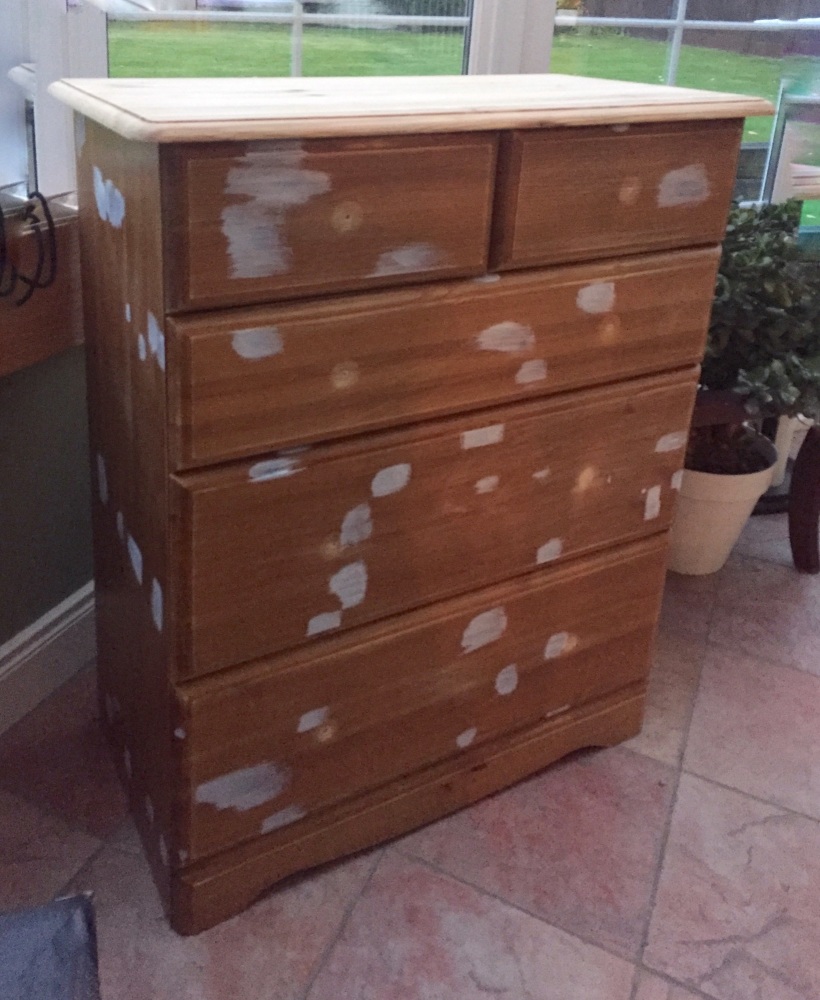 I will be back again in a few days time, to explain the last and more fun section of this project. I hope you have enjoyed my first blog and it has given you an insight into what is involved in upcycling furniture. If you have any questions or would like to leave a comment, please do so below. Bye for now. Bev :-)