From Chalk Paint to Satinwood and Stain
Posted on
Good Morning!
This kitchen set was chalk painted many years ago and waxed to seal. Although this is ideal for low use items, it was proving difficult for my client to maintain with everyday use, a busy family and four-legged member.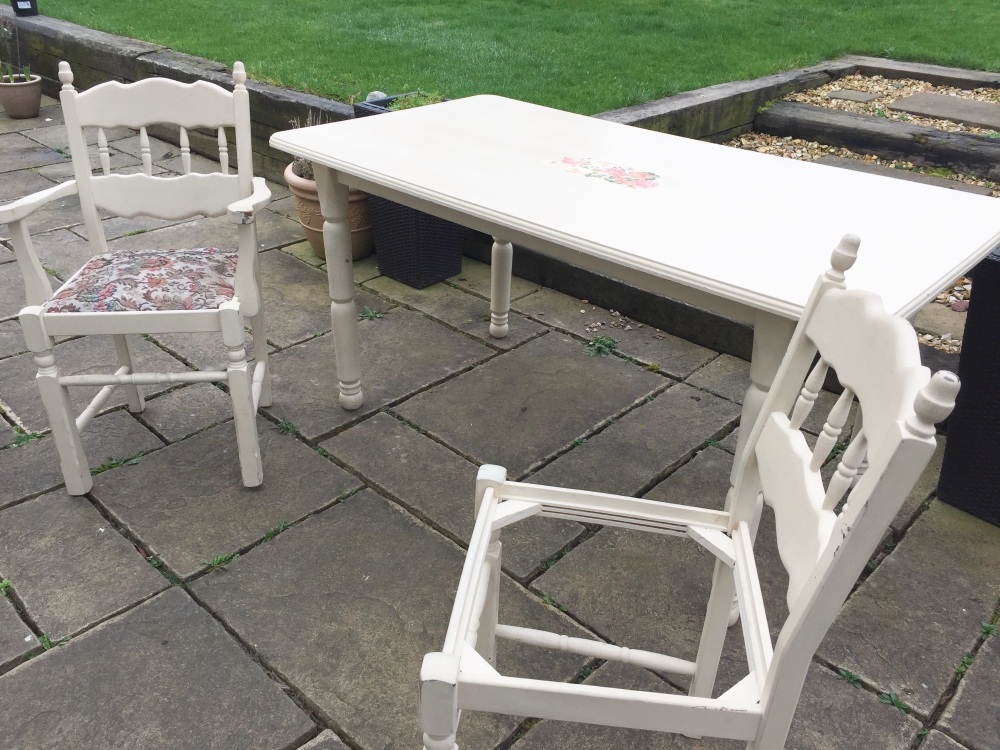 So, in order to change it to a finish that is easier to keep clean, we opted for a Satinwood finish by both Dulux Signature and Colourtrend. Firstly, we had to remove the chalk paint. Although this was relatively easy on the chairs with sanding, the table required some help from white spirits. This breaks down the wax and you can remove the paint with a little elbow grease. A light sand afterwards is ideal for a nice smooth base.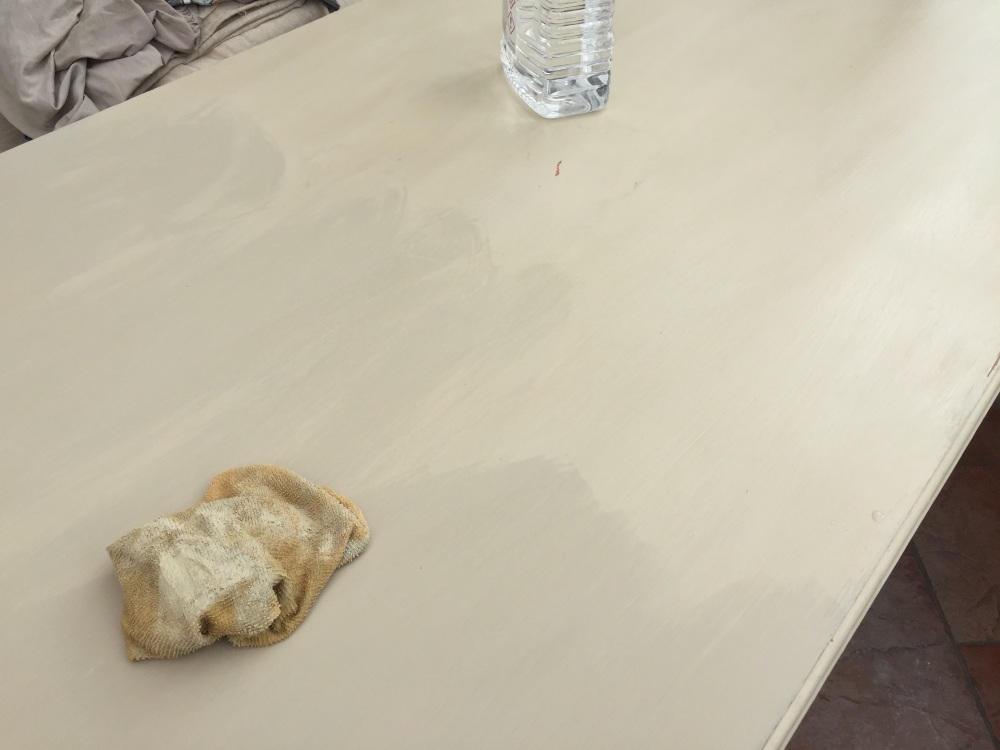 Once all the chalk painted was removed, the items to be repainted were primed and the table top was given a contrasting stain by General Finishes. The table top was veneer so a normal wood dye would not be suitable in this instance. Three applications of the gel stain is usually the norm for an even finish. You can still still the grain of the veneer making it look completely natural.
My client liked the idea of a mix of colours, so we opted for Dulux's Pure Fennel (green) and Mid Filament (cream) on two each of the chairs and Colourtrend Alabaster White on the remaining two and the table legs.
As this set is over 30 years old (and not a wobbly leg in sight), it was only fitting to compliment the new colours with an on-trend check upholstery fabric and some new seat padding for that final touch.
As you can see, the finished result is a fresh and cheerful look with a mix of new and traditional styles that suit just about every home.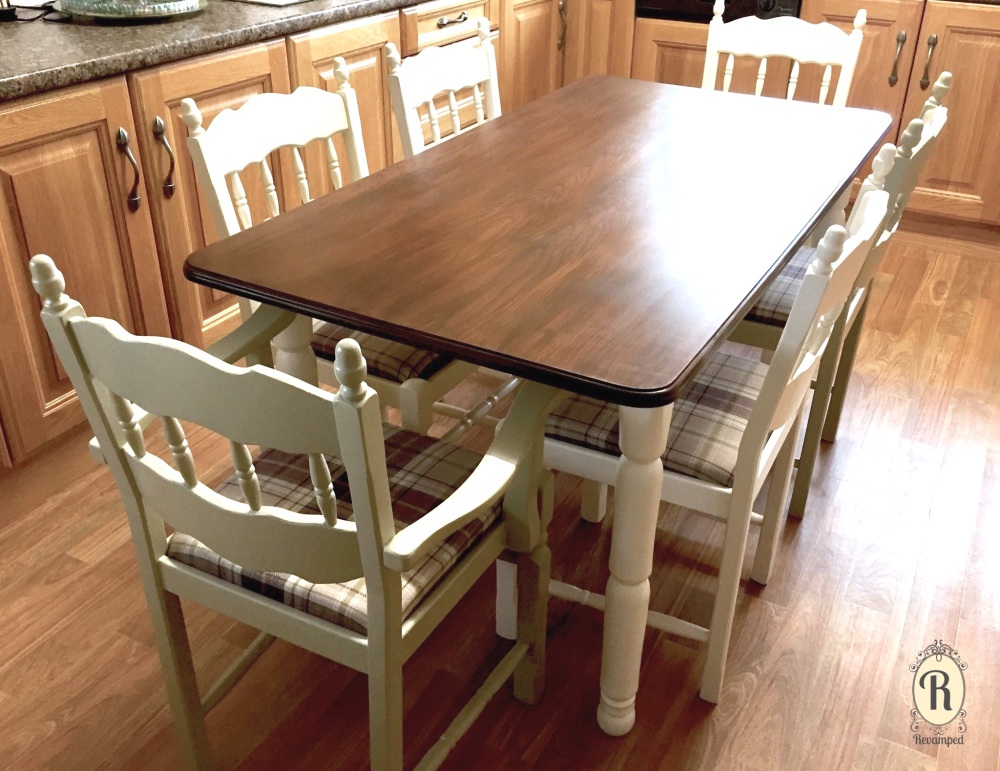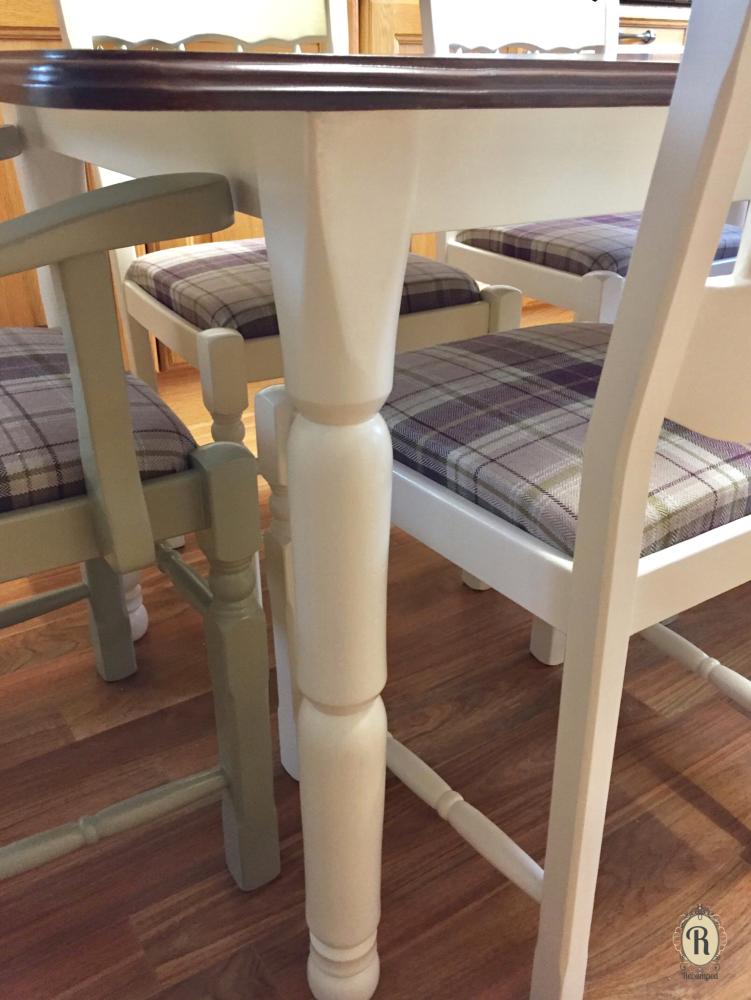 Thanks for reading and take care! Beverley