So, how does Fusion Mineral Paint compare to chalk paint?
Posted on
Although Fusion Mineral Paint is taking the upcycling community by storm in the UK and internationally, it's still a relatively new concept here in Ireland.

When people visit me in the shop, I'm often asked if it is a chalk paint. This is perfectly understandable given the universal trend in chalk paint over recent years. With that in mind, I've put together a quick diagram/list with key points that I often find myself telling people.
So, what are the differences between Fusion Mineral Paint and chalk-based paints in general?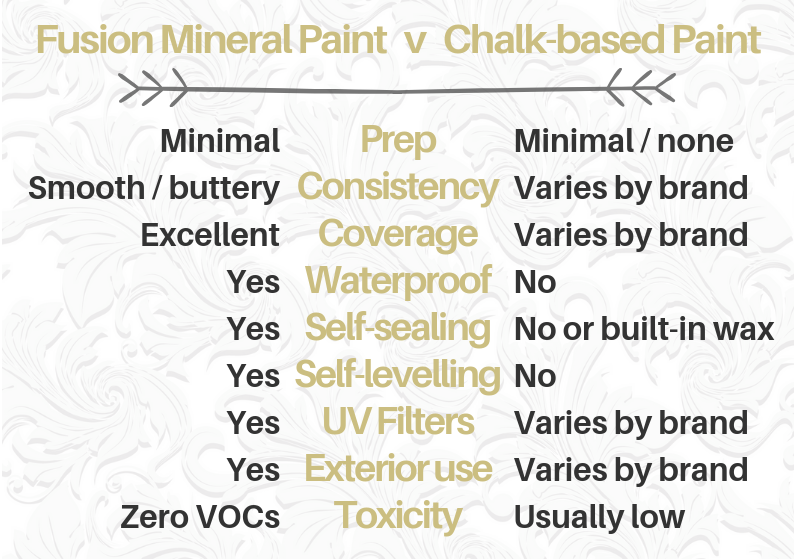 * As there are several different chalk paint brands on the market, this is not directed at any particular brand and is purely based on my own experience.
If you'd like to know more about Fusion Mineral Paint, you can find detailed information HERE or feel free to contact me with any questions.
All Fusion products are available to purchase online HERE too.
Happy Painting!
Bev